This photo (taken on my crappy cell phone) looks quite unsuspecting unless you know this river. We don't really have waves. Unless it's windy. And even still, white caps? They don't really exist.
Yesterday, that was not the case. It looked like the ocean. And if you look really carefully, you'll see the mist that was blowing all over the top of the water. It looked like tiny
water spouts
trying to form, all over the river, blowing every which way. And standing about a football field away, I could feel the salty water hit my face (as well as the sand. ouch.).
It gets windy here often. We're on a peninsula. There's nothing to block the wind from 3 different directions. But yesterday....it felt almost like the hurricane that hit almost 10 years ago.
Evidence:
A catamaran that sits down the hill on the beach ended up way up here.
A HUGE tree branch took out (read: smashed the windshields/demolished) some of the camp cars.
The power went out for 7 hours.
My roommate and I decided to make the best of the situation (and abandon our cold, dark cottage). We went out to dinner. Finished dinner and realized the power was still out, so we ran over to a movie. And the power was STILL out so we went to B & N to stay warm until we couldn't stay awake any longer. Then came home to a cold, dark house only to crawl into bed to try to stay warm.
The lights finally came back on. But no power meant that I missed (and the DVR didn't record) Smallville. The horror!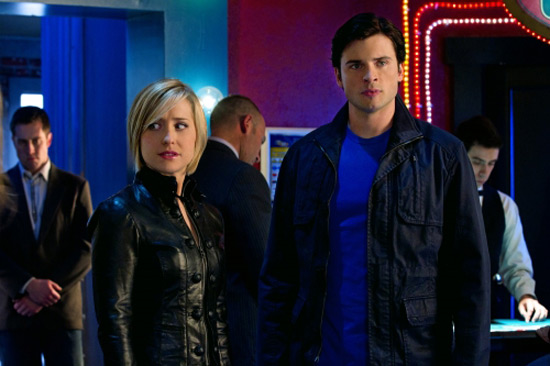 Thank goodness I had some $$ left on my
Amazon Instant Video
promotion or I would have missed Chloe's last episode with the best ending
ever
(which I won't tell you how many times I've watched on repeat this morning because it's embarrassing)
.
(Have you ever used your free promotional credits on Amazon? It's the best! I often get them when I order things and have gotten lots of free songs and TV shows).
Just a little wind...or a lot of wind...but it wreaked havoc here yesterday.
The end.