Who's excited for tonight?!!
I admit I discovered the gem that is
Downton Abbey
later than most. It was when it won the Emmy for best mini-series last year. But the moment I did, I was hooked. Absolutely smitten.
The set and the costumes. The lighting. Oh, the lighting is so very delicate and perfect.
The dark downstairs and candle lit rooms upstairs.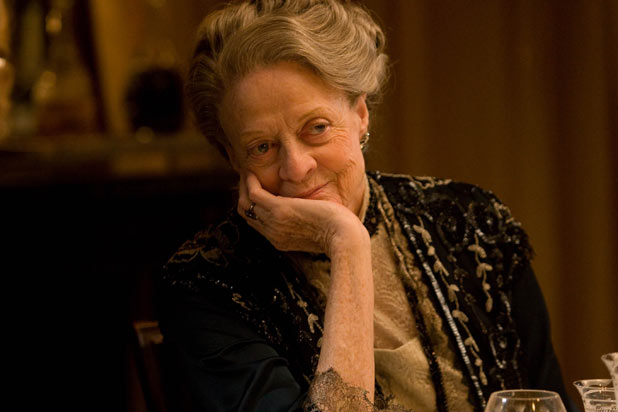 And Maggie Smith who is always perfection. She makes me laugh out loud with her comments on Americans (they live in wigwams, you know).
And then there is Downton herself. I could take a million photos of that building and still find hidden corners of charm and delight. I'm sure of it.
And because just one or two photos aren't enough, here are a few more....
Here's to new Downton Abbey and the feast for the eyes that is sure to abound!
ps...you can still watch season 1
online
or on Netflix. And if you haven't seen it, you should.
You most definitely should.